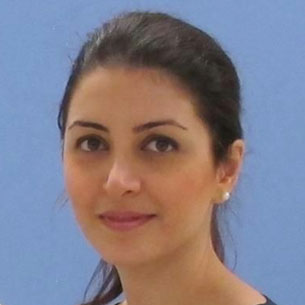 Dr. Mona Afrand
Masters in Orthodontics, University of Alberta
Doctor of Dental Medicine, University of Toronto
Certified Specialist in Orthodontics
Fellow of Royal College of Dentists
Dr. Mona Afrand loves helping children and adults alike achieve beautiful, healthy smiles through orthodontics.
Dr. Mona Afrand was born and raised in Iran. She obtained a Doctor of Dental Surgery degree in Tehran and then moved to France. She spent three years in France and Graduated from the Université Pierre et Marie Curie with a Diploma in Pediatric Orthodontics.
She and her husband eventually moved to Canada to follow their dreams. She obtained a Doctor of Dental Surgery degree from the University of Toronto, Canada.
After a few years of practicing as a general dentist, she completed a three year specialty residency at the University of Alberta where she received a Masters degree in orthodontics.
Her personal view is that the personality and caring attitude of a doctor can make all the difference. Her goal is to provide orthodontic treatment in the most efficient and reliable manner while she makes sure every patient is treated as an individual who will personally grow as a result of their experience during their treatment.
Dr. Afrand is a wife and the mother of a little boy. In her spare time, she likes travelling, reading and spending quality time with friends.