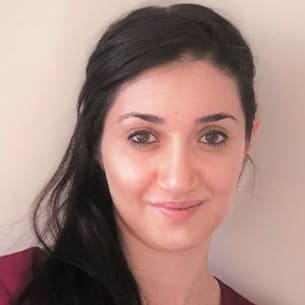 Dr. Sahar Abtahi
Masters in Orthodontics, University of Alberta
Doctor of Dental Medicine, Boston University School of Dental Medicine
Certified Specialist in Orthodontics
Fellow of Royal College of Dentists
Dr. Sahar Abtahi obtained her Doctor of Dental Medicine (DMD) from Boston University.
She then completed a year of residency in Advanced Education in General Dentistry at the same institution and proceeded to practice general dentistry for a few years, before completing an additional three year specialization in Orthodontics at the University of Alberta.
Dr. Abtahi is currently a certified orthodontist, a fellow of the royal college of dentists of Canada, and a member of the Canadian and American Associations of Orthodontists.
She believes in giving back to the profession through research and teaching and has published on the topic of pediatric sleep-disordered breathing in peer-reviewed journals, while also being involved in teaching orthodontics at the university setting.
Outside of work, Dr. Abtahi likes to spend time with her husband and family, and enjoys travelling and writing in her spare time.